KARIN KNEISSL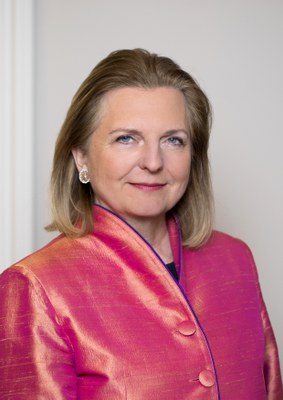 DR. KARIN KNEISSL
Contact
NEWS
Funkwellen aus dem Exil: Am Beginn des Kanals finden Sie eine TV-Dokumenation zu meiner Odysee quer durch Europa in den Libanon


The EU's energy security now rests in Turkey's hands
https://thecradle.co/Article/Analysis/17322

Global finance vs global energy: who will come out on top?
https://thecradle.co/Article/Analysis/16825

Interview with Asia Times on Europe's decline and Asia's rise
https://asiatimes.com/2022/07/asias-relevance-growing-at-europes-expense/
There Is Tremendous Mismanagement in Energy Politics
In this interview for RT Karin Kneissl explains once more the many implications of freezing the newly constructed natural gas pipeline Nord Stream 2. Furthermore, she points out that recognition of a state is a declaratory measure, not necessarily a constitutive one.
The EU and UK ignored the looming gas crisis for too long
Guest comment on the dilemma of EU and UK energy supply management; the crisis is home-made and it takes more than an energy-transition
The Bolshevik Revolution and the Ukraine crisis: What can they possibly have in common?
Foreign interference in domestic affairs in Russia has a long tradition. Transporting Lenin from Geneva to St.Petersburg in 1917 led to the breakdown of the Russian Empire
'NATO Expansion Was a Big Mistake' - Fmr Austrian FM to RT
Karin Kneissl talks with RT on NATO and the Ukraine crisis
On Dec. 9th Karin Kneissl attended the MGIMO conference on diplomacy and education. Here are some thoughts she shared in an interview:
Karin Kneissl on the Universal Diplomat for the 21st Century
Archive